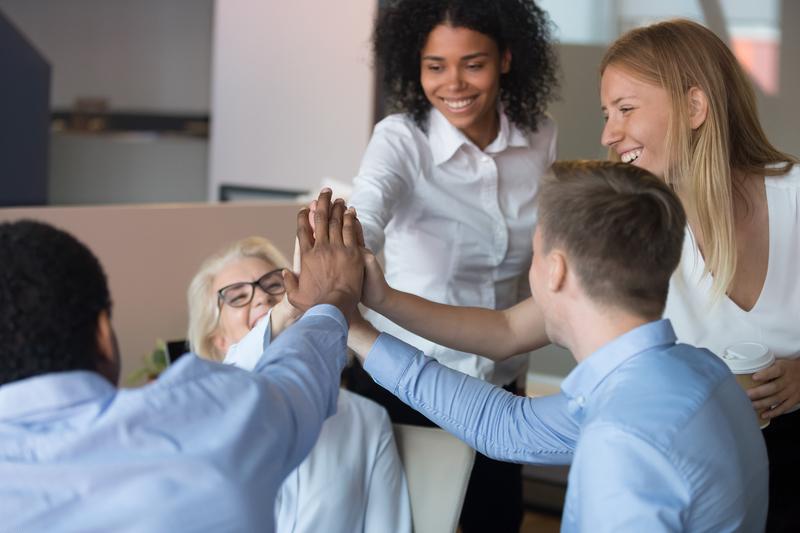 For any business, boosting sales is always an important goal. And as you research ways to increase sales, you may be forgetting one of your most important resources, your employees. By building up your employees and using their input strategically, you'll be more likely to reach your sales goals and beyond. Here's how to do it.
Learn About Your Competitors
According to Roadmunk, if you want to stand out in an industry, one of the best ways to make sure you do so is by gathering information on your competitors. And while you could take the time to check out competing businesses yourself, it's a good idea to first check-in with your employees. Have any of them worked for a competing business? Have they been customers? By talking to your employees about the competition, you'll be able to quickly and reliably gather a variety of perspectives, which is essential if you want a balanced perspective on what the competition has to offer.
Create a Happy Workplace
Your employees can be valuable tools when it comes to improving sales, but how much they're willing to engage with you often hinges on how happy they are in their current roles. According to Michigan Casino & Poker Rentals, studies have shown that happy employees are more productive. And by focusing on ways to improve employee happiness, you'll help ensure that your employees will be more willing to help you. One way to start is by looking at the current business culture. Do your employees seem happy and ready to work each day? Or do they seem worn down and demoralized? Especially in sales fields, many employees are good at hiding negative emotions. Taking steps to make sure they feel appreciated and heard will do wonders for your business. Even periodically polling employees anonymously regarding their feelings toward the workplace will help you begin to identify any problem areas in the workplace. And don't underestimate the power of a sincere "thank you"—even small ways of showing employees you value them can go a long way toward productivity.
Get Your Employees on Social Media
According to a study done by the Nielsen Group, 90 percent of people trust brand recommendations from people they know, while only 33 percent trust content from the brand itself. This essentially means that people are more likely to trust individual employees over your brand. You can harness this power by encouraging your employees to use social media to promote. To do this, make sure you set clear guidelines for what they need to do. Since your employees may not be used to promoting a business on personal social media accounts, offering a few examples of posts is one way to get them started. Incentivizing your employees to promote on social media also will help ensure that they continue to use social media productively.
Focus on Customer Experience
While your product is one thing that will hopefully keep customers coming back, another very important factor when it comes to increased business is customer experience. You should work with your employees (especially front-line employees) to create clear goals for how customers need to be treated. By placing an emphasis on being welcoming and helpful, you'll keep customers coming back not just for your product, but also for your employees' unparalleled hospitality. One way to incentivize being welcoming towards customers is to create a recognition program—an employee of the quarter program (or similar program) that focuses on and rewards exceptional connections with customers will go a long way toward creating a welcoming business culture.
The sales field is one that requires constant innovation to be successful. By engaging your employees directly, you'll gather valuable information and develop new tools for keeping your current customers and bringing in new ones, too.
If you need help improving your sales through marketing, let us help! Schedule a strategy call with us to learn more.