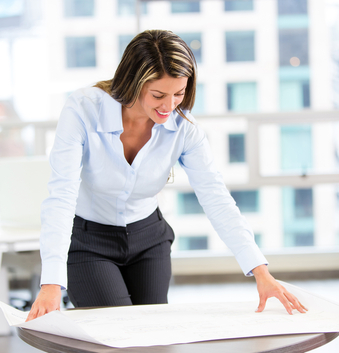 A lot of law firm marketing directors and CMOs are using content to promote their firms. According to the 2014 Digital and Content Marketing Survey from American Lawyer, 84% of law firm CMOs are planning to increase the amount of content they produce for their firms. CMOs see content marketing as a way to demonstrate the law firm's thought leadership in their practice areas and industry, build brand awareness, and increase exposure for individual attorneys at their firms.
Interestingly, the survey found that even though 84% of law firm CMOs plan to produce more content, only 25% said they had a documented content strategy for achieving their goals. CMOs are starting to recognize the need for a formal strategy, as evidenced by the 47% who stated they plan to create a content marketing strategy in 2014.
Here are some steps to follow in crafting an effective law firm content marketing strategy:
Get commitment from managing partners and attorneys. Content marketing is most effective when there is support and participation at all levels of the organization. In the survey, CMOs reported that one of their biggest challenges when executing content marketing strategies was getting engagement from the attorneys at the firm. We recommend hosting a content marketing workshop for attorneys at your firm to get them on board with the process and see the value of content creation in helping them build their own expert status.

Hire a dedicated professional to oversee the firm's content marketing efforts. Content marketing is a lot of of work, and requires the commitment of a dedicated professional. If you don't have someone in-house who can handle it, you can outsource it to a content marketing firm. The ideal candidate for this role has a combination of marketing, writing, communication and project management skills.

Discovery. Before you start developing a strategy, you need to make sure you do an in depth discovery and analysis of your firm's existing content marketing efforts and results. This effort should include:

A detailed analysis of your firm's ideal client profile and development of client personas.
An analysis of your competitors and their marketing efforts.
Keyword analysis for search engine optimization.
An assessment of your firm's website.

Create the Plan. Your content marketing strategy should address the following areas.

Content strategy for blogs, articles, video, white papers, and other types of content to be created. This should include an editorial calendar that identifies the party responsible for creating each piece of content and the time line for completion and publication.
Social media plan.
Project time line and budget for each phase of the process.
A breakdown of any website improvements or software needed to execute the plan.
Your content marketing workshop with the attorneys, marketers and other content creators.

Launch Phase. During the launch phase you will configure marketing automation, launch your blog and content strategy, create offers on your website, and make any necessary website improvements.

Ongoing Monitoring and Continuous Improvement. In this phase you will kick off your content marketing with your improved website and blog, and start publishing your content. You should monitor your key performance indicators monthly, review your return on investment quarterly, and use the data you collect from your marketing automation system to improve your results. Share results with your team on a regular basis. Seeing the results of their efforts will keep them motivated to continue to create great content.
To see what a completed digital content marketing strategy might look like, download our blueprint below.