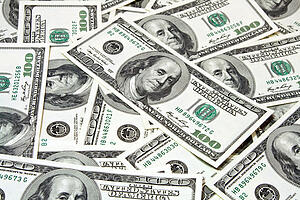 If you have been thinking about implementing inbound marketing at your company, you may be wondering what kind of investment is required to achieve results. The answer is not that simple, because it depends on your goals and on whether you outsource the entire thing to an agency, or do it yourself. But, in this blog post, I will attempt to give you some guidelines of what we do with our clients in Baton Rouge that might help you evaluate how much you need to budget to mount an effective inbound marketing campaign for your company.
The results can be spectacular if you put in the time and effort. Our client SafetyPro Resources has seen their web traffic grow from less than 100 visits per month to nearly 2,000 per month in 12 months of implementing inbound marketing, and the number of website leads has grown from zero to an average of 60 per month.
The Keys to Effective Inbound Marketing - What Do You Need?
Time
In our experience working with clients, we find that doing inbound marketing effectively takes a minimum of 10 hours per week to implement. The strategy involves lots of moving parts - content creation of both blogs and longer content pieces, social media publishing and monitoring, creation of email workflows and campaigns, optimization of content for SEO, and ongoing measurement and review of your results for potential improvements. It is possible to spend less time per week if you are willing to sacrifice the speed of your results, but in my experience, companies who try to do this slowly don't see results quickly and tend to lose motivation to complete the strategy before it actually has a chance to work.
Working with an agency can take most of the inbound marketing workload off your shoulders, although you will have to invest some of your time, particularly in the early stages of content creation and goal setting.
Ability To Create Quality Content
Your content must be great. To get found by your prospects through search engines, it is no longer enough to produce lots of pages of thin content or rehashed information that's been said before. You need to produce quality content that is original, unique, and answers the questions your prospects have about your products and services. Inbound marketing requires good writing skills and knowledge of search engine optimization principles, as well as a deep understanding of your company, industry and target market.
The Right Software Solution
Software is essential. There are lots of options on the market to help you manage inbound marketing campaigns. HubSpot (we are a HubSpot Certified Partner), Marketo, Pardot, and Optify are some options. Yes, this can be done without an all-inclusive software platform, but if you do it that way you should add an additional 5 hours per week to my time estimate above to account for the extra time that using multiple software platforms adds to your report preparation and analysis time.
What Does it Cost If You Do This In-house?
If you have the time and skills to implement this yourself, then your cost is the value of the 10-15 hours per week that you will spend learning about inbound marketing, creating your content campaigns and monitoring your results. What is the value of your time? Multiply that by the 40-60 hours per month, and you will get the cost to do this yourself. If you are an attorney who bills $200 an hour, doing this yourself is probably not the best use of your time.
Another option is to have one of your employees do this. In the Baton Rouge market, hiring an in-house inbound marketing professional to do this for you could cost around $35,000-$40,000 in salary for someone near entry level and much more for an experienced inbound marketing professional.
Software is another cost to plan for. If you are going to implement an effective inbound marketing campaign, you need to plan on spending between $300 and $2,000 per month for inbound marketing software. You could try to do this without software, but we have found, as have others, that companies that use software to accomplish this tend to get better marketing results. Our most successful clients are spending about $800-$1,000 on their software.
What Does It Cost if You Hire an Inbound Marketing Agency To Do it All For You?
Agency fees vary, of course. But for the fully-outsourced implementation discussed above, which includes all of your blog posts created for you, monthly offer creation, search engine optimization, premium content creation, email marketing, campaign building and social media management, you should plan on spending between $5,000 and $12,000 per month. Where you fit in this range of monthly pricing depends on how fast you want to grow your traffic, leads and sales.
Most agencies won't quote you a monthly fee until they understand five key things about your business:
Your revenue goals
Your lifetime value of a client
Your current close rate
Your current traffic, leads and sales numbers
Your three most important competitors and what their online presence looks like
Only then is it possible to give you a meaningful estimate of what it will take to reach your inbound marketing goals, and how much it will cost for them to do it for you. They will also tell you what kind of return on investment you can expect, and whether inbound marketing is a good fit for your business.
If you are in a small business or start up and these numbers scare you, don't despair. It is possible to hire an agency to do less. If you love to write, you may want to provide your own content and outsource a bit less to an agency. You may also be able to do some of this yourself, or through one of your current employees, if you are willing to invest in some training and learning about best practices. Our agency offers a coaching option for clients who want to implement HubSpot themselves but need some help and guidance along the way.
What is It Worth To You To Hit Your Revenue Goals?
All this talk of costs is important. As a business owner or marketing director, you are responsible for allocating your marketing budget and making wise financial decisions. But a better question to ask yourself is not how much inbound marketing costs but whether it generates the return on investment you are looking for. If it does, then there is no reason not to do it.