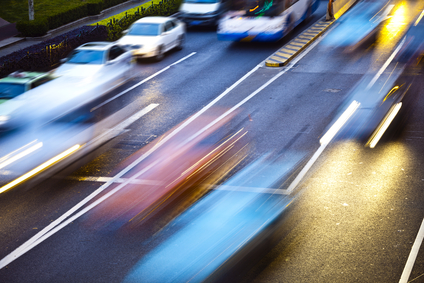 So you want to start up a marketing plan, and have started blogging. You even have a few great offers and landing pages on your website. But, where are your visitors? If you have a new website, it can take some time to attract significant traffic, and a certain amount of patience is required. Learning how to attract traffic to your website is worth your time, because without traffic, you will never get the leads you need to grow your business. Here are some ideas for driving traffic to your website.
Step 1 - Create Buyer Personas
Your content has to speak to your ideal client and answer his or her questions. Generic content no longer works, you need to really understand who you are trying to attract before you create your first blog post or ebook. A buyer persona is a fictional representation of your ideal client, along with a name and profile. When you put yourself in your buyer persona's shoes and imagine them searching for the solution you provide, you will be better able to create compelling content designed to attract them to you. Don't skip this step, it will make your marketing more effective.
Step 2 - Create Your Content
Consumers, both online and offline, are experts at avoiding advertising. They skip TV commercials, they stream free online radio, they block emails from unknown senders and completely ignore banner ads. Paying for advertising may no longer be a viable option for bringing traffic to your site, you need to earn it by creating content that attracts visitors.
To attract traffic and leads, you need compelling content that answers your buyer persona's burning questions. Ideas include case studies, reports, videos, webinars and blog posts. Focus on content that educates your audience and provides helpful information.
Step 3 - Optimize Your Pages for SEO
Search Engine Optimization (SEO) is the process of getting your website found by people who perform searches on sites such as Google, Yahoo or Bing. The higher your ranking, the higher your odds of being seen when someone searches the topic of your web page or blog post.
You should include your most important keywords within the Headlines, Sub-headlines, Body Content, Image Tags, and Links of a web page.
You should focus on one primary keyword for each page.
Don't use your keyword too many times, and remember to write your pages for human readers, not search engines.
You should also write good title tags and a good meta description. When your website comes up in search results, the title and description are displayed on the page. Having a good description that provides a preview of the page's content will entice visitors interested in that topic to visit your page. Think of the meta description as a call to action to entice the searcher to click through to your page.
There's lots more to SEO, but this will get you started.
Step 4 - Pay Per Click Advertising
If your website is brand new and you want to generate traffic quickly, paid advertising can help you generate online traffic. We think the best ways to get started are Google AdWords and Facebook Ads. When using paid ads, make sure the traffic you generate goes to a page on your website with a clear call to action. Many small business owners use these ads to drive traffic to a generic home page and this can be a waste of your advertising budget.
Google AdWords is simple and easy to use. You bid on keywords relevant to your business, and then pay Google a certain amount when someone clicks on your ads. The more popular the keyword, the more expensive the ad will be.
Facebook Ads allow you to target the demographics of the people who see your ads, such as wine enthusiasts in a certain zip code.
Pay Per Click advertising has some disadvantages though. First, consumers are savvy when reviewing search engine results and they are more likely to click on organic results rather than paid. Second, studies from HubSpot have shown that businesses get better conversion rates from organic traffic than paid. Third, these campaigns can get expensive, particularly if you are in a competitive industry. Depending one the economics of your business and the size of your average sale, pay per click may be a good option for you but make sure you have a well thought out plan for executing and measuring the results of your campaign.
Step 5 - Get Social
Another way to promote your content is by sharing it on social media. Go back to your buyer persona research. What social networks is your buyer persona on? At a minimum, you should be sharing your blog posts and content offers on Facebook, Twitter and LinkedIn. Depending on your target market, you may also need to be active on Pinterest and Instagram.
A strong and consistent social media presence can help drive traffic back to your website. Just be real with your followers, don't just post about yourself all the time, and create engagement by posting interesting things that educate or entertain your buyer persona.
Take Action
Make a list of the content you already have that can be used to attract your buyer persona to your website.
Develop an action plan to promote your content, using some of the suggestions above.
Sign up for our webinar on Lifecycle Marketing to learn more about how to attract, sell and wow customers.