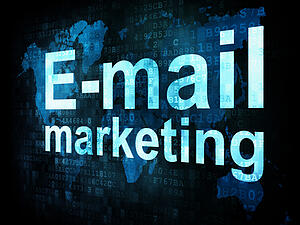 If you engage in email marketing, it's important to keep a clean email list. While one of your goals is probably to grow your list as large as possible, it is also important that the people on your list are engaging with your emails. It can be better to have a small engaged list than a large list of people who ignore your emails. So here are some tips on how to clean up your email list.
1. Check for typographical errors and misspellings in your contact list.
This will prevent you from attempting to email invalid accounts. You should also delete any "role-based" email addresses such as sales@company.com; system email addresses, such as postmaster@company.com; and any email address with the word "spam" in it.
2. Remove bounced and invalid emails from your list.
Bounced emails are undelivered emails, and there are two types.
A soft bounce is temporary email delivery problem and can be caused by full email inbox, or a temporary server problem. These email addresses should not be removed because these emails will probably go through on the second or third attempt.
A hard bounce is a permanent deliverability problem, such as an invalid email address. Since there is no chance the email will ever get delivered, it is important to remove these addresses immediately.
Your internet service provider (ISP) tracks the number of bounces you generate with each send and uses it when determining your reputation. If you generate too many bounces,ISPs may block your messages. In addition, continuously sending email to invalid email addresses can have a negative impact on your metrics, especially your delivery rates.
3. Remove inactive subscribers from your list.
If you have people on your list who never open your emails you should remove them. My rule of thumb is that if someone hasn't opened an email in 6 months, they need to be flagged for removal. Removing these subscribers from your list can help you improve your return on investment from your email marketing efforts. After all, why send email to someone who is just going to delete it?
If you are hesitant to remove subscribers, try to offer them one last chance to engage with you. You could send a special offer or simply ask them if they would like to remain on your list and include an easy way for them to opt out. If they do not respond, remove them from your list.
Success with email marketing is not measured by the size of your list, the key is the response rates to your messages. Sending email to subscribers who don't want to hear from you is counterproductive and can result in spam complaints, even from people who originally opted in to your list.
4. Send emails to your list regularly.
Don't wait too long between the emails you send out to your list. You should communicate with your list at least once per month to keep them engaged. If you wait too long between emails, it is easy for your subscribers to lose interest in your emails and either unsubscribe or report them as spam when you resume sending email to them after a long hiatus.