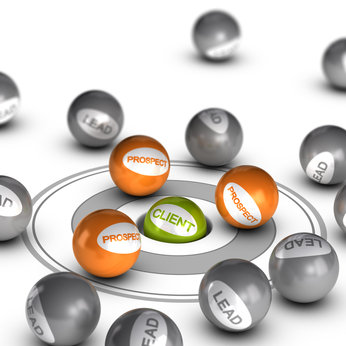 According to a study by Gleanster, when a qualified lead enters your marketing funnel, by downloading an ebook or other content on your web site, there is a 50% chance that they are not ready to purchase your products or services immediately. Your sales reps will follow up with all of your qualified leads, but what happens to those who are not quite ready to buy now?
Lead nurturing, the process of following up with all of your leads using marketing automation, can help you close these leads. According to Forrester Research, companies that excel at lead nurturing generate 50% more sales ready leads at 33% lower cost.
"Lead nurturing is about keeping conversations going over time, building relationships and allowing the creating of interest in products and/or services while bringing the leads to sales-ready status." B2Bento.
So how to do you create a lead nurturing campaign that works? The best lead nurturing campaigns include:
Content that is consistent with the associated lead generation campaign. For example, if someone downloads information on safety training, your follow up emails should be relate to safety training and not another type of service.

Content that is targeted to the persona associated with the lead generation campaign. If your landing page was designed to attract law firm partners, don't include content offers designed for marketing directors in your lead nurturing sequence.

Content that adds value to the recipient. Your lead nurturing emails should include useful information that addresses typical concerns of potential customers as they are in the process of making a buying decision:

How will this product/service help me?
Do we need this product/service?
Is there a competitive product/service that will work better?
Can they prove that this product/solution will work for me?
Is the company credible?
Can we afford this product/solution?

Information is delivered through relevant, educational, or thought-leadership content in a series of emails. Your emails should highlight meaningful articles, events, white papers, case studies, customer success stories, and Webinars that address the needs of your leads. We recommend focusing on educational content at the early stages of the sequence, followed by more product or service related content as they move into consideration, and ending with information about your company's particular offerings.

A goal. The goal may be to get the lead to request a one-to-one consultation or to actually purchase a product or service. The lead nurturing sequence, usually 5-6 emails, is designed to entice the lead to take the action that is the goal of the sequence.

A process for monitoring the performance of lead nurturing campaigns and improvement of calls to action, landing pages and emails to improve conversion rates as needed.

A plan for sending follow up communications to your leads based on their behavior and response to forms. Use your segmentation data to sort leads in your database into targeted lists, then develop exclusive content for each list (for example, developing different nurturing tracks for CMOs, CSOs, etc., and then creating content targeted specifically toward C-level executives). Remember, according to Juniper Research, relevant emails drive 18x more revenue than broadcast emails.

Lead scoring criteria and thresholds for when it is appropriate to pass marketing leads on to the sales department.

Marketing automation software. The Gartner Group found in its research that companies that automate lead management processes can increase revenue by at least 10% within 6-9 months.
To learn more about how lead nurturing fits into your inbound marketing campaign, download our free inbound marketing workbook.