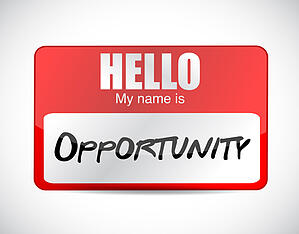 When your potential clients land on your homepage, what do they see? Do they see content that is personalized to them, or generic web copy that is designed to appeal to everyone? Sophisticated marketers realize that when you try to appeal to every possible buyer, you end up appealing to none.
Luckly, today's technology allows you to create a personalized, customized and targeted experience for each of your company's buyer personas. Using contextual marketing software, you can show potential and existing clients the content they most want to see. Using the content you have already created, you can customize your visitor's website experience so they are presented with the content that is most relevant to their persona and buying stage. In this blog post I will outline how to create a personalized web experience for your visitors.
1) Decide your criteria for personalization.
You may choose to create different user experiences based on your visitor's industry, persona profile, geography, product interest, or their stage in the buyer's journey. You can get as specific as you want, but we recommend you keep it simple as first. Determining your target audiences and the relevant buyer personas is critical for this step. When we do this for our clients, we usually start personalization using the stages of the buyer's journey from stranger to lead, from lead to customer, and from customer to evangelist.
2) Specify the content that will be shown to each user type.
Your goal is to put the right message in front of the right person at the right time. For example, if you are a retailer, you might want website visitors from a certain city to see an invitation to a local store featuring specific products. If you serve clients in different industries, you might want to show content related to your visitor's industry. And finally, if you know the person visiting your site is already a customer, you may want to show different information than what you would show to a first time visitor.
3) Identify the pages where you will display your personalized content.
In addition to personalizing your emails, which many marketers do already, we recommend personalizing our website, particularly those pages with a lot of traffic. Your home page is a great place to start. You should also personalize your call to actions on your blog sidebar, your landing page forms, and other highly visited pages of your website.
4) Implement your personalization using marketing software.
We use and recommend HubSpot, but there are other options available to get this done. If you are HubSpot Professional user, you can implement contextual marketing on any pages created in HubSpot's COS system within the design manager tab. If you are wondering whether your website could benefit from personalization, set up an inbound marketing assessment. We will take a comprehensive look at your online marketing and make recommendations to help you get more traffic, leads and sales.