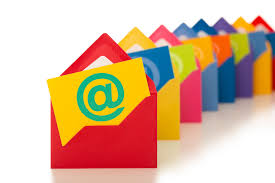 Email remains one of the most affordable ways to market your business online. For some businesses, an email newsletter is a great way to stay in touch with prospects, nurture existing customers and promote new products or services.
If you send your email newsletter on a consistent schedule, your subscribers will begin to look forward to it, which builds brand awareness and keeps you top of mind. Your newsletter can help you re-purpose content you have already created, such as blog posts, and drive subscribers back to your website where you can engage them with other company content.
Should You Send an Email Newsletter?
In a newsletter, you can include diverse content. The same email may include an offer, a blog post, and an announcement of a company event. But you have to be careful. If you have too much information it will be hard to focus your recipients on a specific call to action. This is one reason why I prefer to send ocassional targeted offers to my lists rather than a weekly newsletter.
But if your business hosts frequent events and you have a good reason to keep your customers updated on a regular basis, a weekly or monthly newsletter can be a great tool. For example, one of my clients runs educational seminars, and we use a monthly newsletter to keep her prospects and clients informed of all of her upcoming events.
How to Create an Email Newsletter
Determine Your Audience. Who are you sending this newsletter to? Are they current prospects, customers, or referral sources? The narrower your target, the easier it will be to design effective content.
Determine Your Goals. The first step to creating an effective email newsletter, is to think about your goals for the newsletter. An email newsletter could be used to promote events, keep your prospects and customers informed on industry developments, or to entertain.
Determine Your Content. What are you going to include? Possibilities include blog articles, special offers, upcoming event announcements and company news. Really think about your audience and try to come up with content that they will be interested in.
Design Your Template. Set up a template for your newsletter, and keep it consistent. In general, you will want your most important call to action near the top of the newsletter. If you use software such as Constant Contact or MailChimp, you can easily design a template that matches your branding and website.
Determine Your Publishing Schedule. Will you send out your newsletter daily, weekly, or monthly? Whatever schedule you choose, be consistent to earn your prospects' trust.
Track Your Results. You will need to track your open rate, your click-through rate, and your unsubscribes to determine your newsletter's effectiveness.