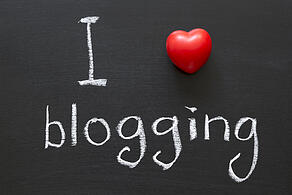 Blogging is the cornerstone of your inbound marketingstrategy. Without great content, it's hard to attract traffic, so you need to blog. But, if your content isn't great, then no one is going to pay attention to your blog. There are several ways to develop content that your clients and potential clients will love.
If you are having trouble developing content, I have listed a few tips that I like to use when I am writing relevant blogs:
Review your frequently asked questions (FAQ's) on your website and marketing materials. Answering these questions in more detail and provide additional resources is a great way to engage your readers. You already know there is a desire for this information. The blog is a great way to expand on FAQ topics.
Ask your sales team how they overcome certain obstacles when talking to clients or leads. Your sales team is a direct gateway to clients and have an understanding of what type of information and education the clients need about your product or service.
Develop an editorial calendar that will get you through a few weeks or months of blog posts. An editorial calendar helps you track topics, keywords, target audience and list resources you need to use. Whenever you have a great idea, write it down in your editorial calendar so you don't forget it. Click here for a copy of the editorial calendar we use!
Revisit old topics and provide updated information. Look at blogs that you wrote a year ago, chances are there is a topic that is now outdated and your clients could benefit from some updated information.
Read trade magazines and other blogs. Keeping up with trends in your industry will help keep your blog topics relevant.
Post a video. Do something different and include a video in your blog blog post.
Review comments from past blogs. Your blog can be a rebuttal or answer questions and address comments to other popular blog posts. This is a great way to keep your blog followers engaged.
Tweet that you need ideas. Get your followers involved and find out what they want to know.
If you follow these tips you should be able to develop a top 10 list of blog topics that will help you create great content that your clients will love and establish you as a leading authority in your field. Click here for more information on how to get people to read your blog.