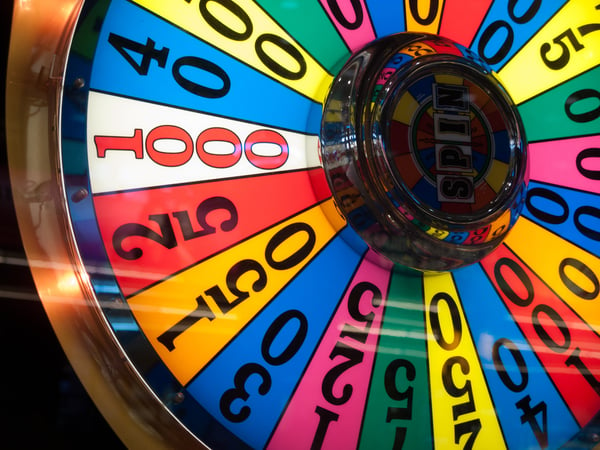 A Pepper Inbound Marketing, we work with business owners who are frustrated that they've spent a ton of money on marketing, but it hasn't generated results. Do you ever feel like that?
My most successful client, SafetyPro Resources started like this. He spent $8,000 on a website that was beautiful, but didn't generate traffic, leads or sales. He tried advertising in a local business magazine and $4,500 later, still had no leads. Then he decided to try direct mail - sending a postcard to a targeted list, and finally picked up a client after spending about $2,500. He was on what I like to call the Marketing Wheel of Fortune, where dollars spent on marketing tactics feel more like gambling than like a business investment.
We started working together in 2013, and the first thing we did was develop a strategy to reach his target market. Now, in April of 2018, here are his results:
Growth in organic traffic from 100 visits per month to over 6,000 per month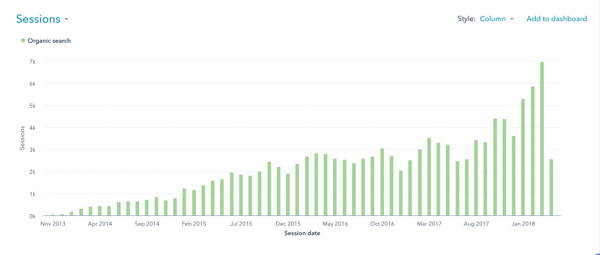 Monthly leads went from 1-2 per month to an average 98-103 per month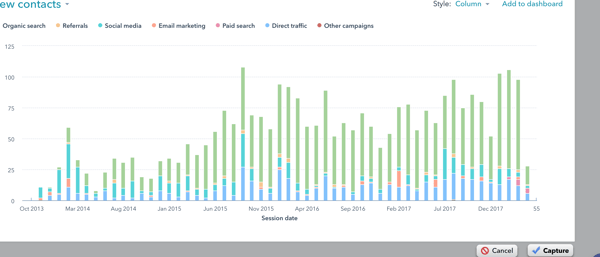 Closed 55 customers from inbound marketing with an average lifetime value of $30,000 each for a total of $1,650,000 in revenue

How We Did it
How did we do this? It all started with strategy. We stopped everything and set goals for traffic, leads and sales. They were modest at first, since current traffic was so low. Then we crafted a customized inbound marketing strategy to reach these goals. Some of the tactics we implemented to achieve his goals were:
We developed clear buyer personas for his ideal client.
We created a content strategy around the blog to make sure our blog posts reached the right person.
We blogged twice per week the first few years to build traffic and momentum.
We set up multiple content offers on his website, adding a new one each month for the first 12 months. This created multiple opportunities for visitors to the website to convert.
We set up lead nurturing email workflows to follow up with every person who downloaded content and try to drive them to schedule a call.
We recommended an investment in sales coaching to teach the sales people at SafetyPro how to turn inbound leads into customers.
We tracked everything through HubSpot and did monthly reviews of performance with adjustments to the strategy as needed.
We continue to refine our content strategy, and are currently adding additional tactics such as chat bot marketing, webinars and pillar pages to continue to optimize conversions. Want to do something like this for your business? Schedule a call with us to discuss. Or watch the webinar below.