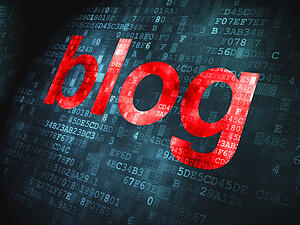 So you've been writing short, informative and useful posts, and but is anyone reading them? Attracting readers to a new blog can be difficult, particularly if there are already a lot of other writers blogging about your topic. Here are some tips you can use to get people to read your blog:
Use your social media channels to promote your blog posts. Most blog platforms will auto-publish your blog posts to your social media pages, including Facebook, Twitter and LinkedIn. But don't just publish each post once. A good blog post should be published at least 4 times to social media, just make sure you change the heading and use an image to get the best results.
Include a link to your blog in your email signature. This is a simple way to promote your blog to people you communicate with.
Offer your readers the chance to subscribe. Subscribers will get notified each time you publish new posts, and that can be a great way to drive repeat traffic to your blog.
If you send out an ezine or enewsletter to your list, include a snippet from one of your blogs with a link back to the entire post. The teaser text is a great way to get readers back to your website from their email, just make sure to make it enticing.
Use websites like Outbrain and Alltop to promote your content to new readers. Some of these are free, others paid, but sites like this can help you gain new subscribers.
Make sure your blog is SEO optimized around one or two keywords. Your keywords should appear in the title, the url and in the body of your post. This can help people who are looking for information on your topics find your posts.
Want to learn more about blogging? Register for our Inbound Marketing Workshop.