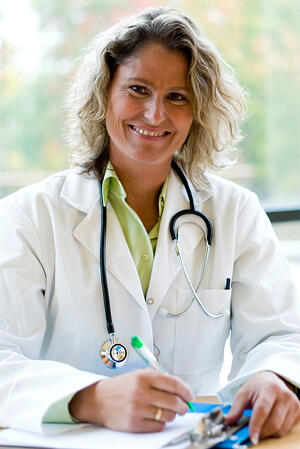 Can creating informative content promote your medical practice to prospective patients? We think so.
Instead of using outbound advertising to promote your medical practice, such as TV or print ads, inbound marketing allows you to attract patients to you by providing useful content that they want to consume. You know your prospective patients are on the internet researching their symptoms and possible remedies before they ever call your office. Your inbound marketing campaign is designed to place your content in their path so they will want to come to your website and sign up for your emails. As you communicate with them over time, they will see you as a trusted source of information and that should motivate them to choose you over other medical professionals in your area.
Here are five steps you can take to grow your medical practice with inbound marketing.
Create Your Patient Personas. Determine your ideal patient persona. This allows you to create content that will attract your ideal target patients to your practice. Many marketers skip this step, but it can make the difference between a successful campaign and one with lackluster results.
Start Blogging. Once you understand your persona, start blogging around topics that they have questions about. Your blog should provide information to your prospective patients about what you do and, done right, it will position you as a trusted source of information. You should blog at least once a week, although twice per week is better and can lead to faster results.
Create Offers and Landing Pages. Develop premium content offers, such as ebooks, that you can offer on your website for free download in exchange for an email address. Don't limit yourself to written materials. Videos, webinars, quizzes and checklists can create opportunities for prospective patients to engage with you prior to making the decision to call for an appointment. Use optimized landing pages and call to action buttons at the bottom of each blog post and on popular pages of your website to convert your website visitors into leads.
Nurture Your Leads. Develop email campaigns to nurture your relationships with the leads who download your information. in addition to a general monthly newsletter, you may want to send out a series of follow up emails relating to the issue covered by the downloaded content. With email, the more narrowly targeted the better, so make sure you segment your list so you send only the information your leads are interested in.
Distribute Your Content Over Social Media. Once you create your content, you need to spread the word. LinkedIn, Facebook and Twitter are great platforms to spread the news about your latest blog post or ebook offer. You will want to target the social networks where your patient personas are most likely to see it. If your target market is young Moms, you probably want to be on Facebook. If it's professionals, you will want to make sure you post your content on LinkedIn.
Are you ready to design your own inbound marketing campaign? Download our inbound marketing campaign checklist.