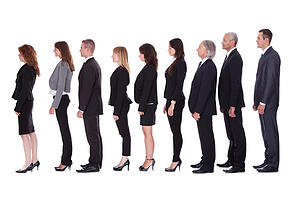 Professionals and small business owners you are missing out on a great opportunity if you are not optimizing your LinkedIn profile. LinkedIn is a valuable tool to help you gain new business and increase your contact base. Building your profile using key words, understanding your competitors and your ideal buyer can help you stand out. All of the content on LinkedIn is searchable which means a carefully crafted profile that is rich with content and key words is important.
Know Your Ranking
LinkedIn now offers a "How You Rank" tool. Utilize this tool to see how you rank and view your competitor's profiles to see what they are doing that you are not. Higher ranking leads to greater visibility when people are searching for services that you offer. Click here to see how you rank.
Show Your Face
Profile pictures are important. You want post a professional image of yourself. LinkedIn is not the place for selfies and posting pictures of your kids as your profile picture. The picture does not have to professionally taken but you should choose something that reflects your professional image.
Create a Headline that Gets Attention
Take advantage of the 120 characters that you can use in your headline. Do more than list your job title, use keywords that your buyer will use in search engines to try and find you. I am an "inbound marketing, communications professional and creator of great content".
Summary and Background
Make the most out of your background and summary. Don't treat LinkedIn like it's a resume. Most everyone from my LinkedIn contacts all know what I do for a living. What they don't know is my success rate, my clientele and projects that I have been involved in. Take this opportunity to brag and prove you are the authority in your field.
Include high resolution photos and video. Visually appealing pages with calls to action will help you generate valuable leads. Remember that LinkedIn will tell you who is visiting your profile and how often. Give your contacts a reason to return to your profile.
Keywords
Creating your buyer persona and developing keywords based on the content your buyers are searching for is a critical component with inbound marketing. When you are developing your LinkedIn profile adding your keywords will help you stand out. Click here for information on creating a buyer persona.
Complete Your Profile
A completed profile means that your profile will appear 40 times more in search results. Make sure you have completed:
Headline
Summary / Background
Job Experience (at least last two positions)
Your Education
Your Skills
A Photo
At least 50 connections
Be proactive in asking for recommendations
Utilizing your LinkedIn profile as part of your inbound marketing is a great way to get noticed and drive you up your SEO.