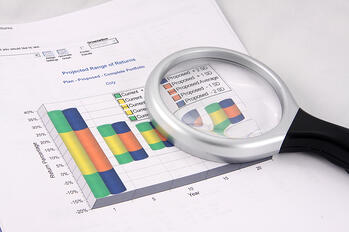 Everyone is excited about social media marketing these days. But how do you know if it is paying off? Here's how to measure social media marketing ROI (Return on Investment).
Measure where you are before you implement the social media campaign. How many followers do you have on each channel? What level of engagement are you seeing from your followers?
Set specific goals for your social media marketing campaign. An example of a clear goal would be: "to increase Facebook Likes to 2000 in 3 months" or, if you are more focused on revenue, "to generate $xxxx in revenue from social media marketing activities in the next 6 months."
Track relevant metrics for your goals. Depending on your goals, possible metrics to track include:

Likes

@mentions

Retweets

Follows

Click-throughs (you can track these using URL shorteners, like our own ow.ly links)

On-site conversions (you can track these through Google Analytics)

Revenue from social media marketing activities

Use a social media management tool that allows you to track the path of your customers from social message to conversion. This will allow you to see which social platforms perform best for you and the types of social activities that have the biggest impact on your bottom line. When you make a sale with a customer, you will be able to pull up their entire history and determine what social network post led them to your website.
Calculate your ROI. By combining the information in item 5 with your actual revenue numbers from that customer, you should be able to come up with the revenue attributable to social media. That number, and the actual costs to run your campaign, will allow you to calculate your ROI from your social media marketing campaign using a simple formula.
ROI = Revenue from Social Media Campaign/Costs of Social Media Campaign X 100
Calculating your ROI is just the beginning. You can use your campaign data to figure out the social media channels and types of posts that are most profitable for your business, and those that are not worth your time. You can also gain valuable insights into the types of posts your target audience finds most appealing and the best times of day to post content across your varied networks.