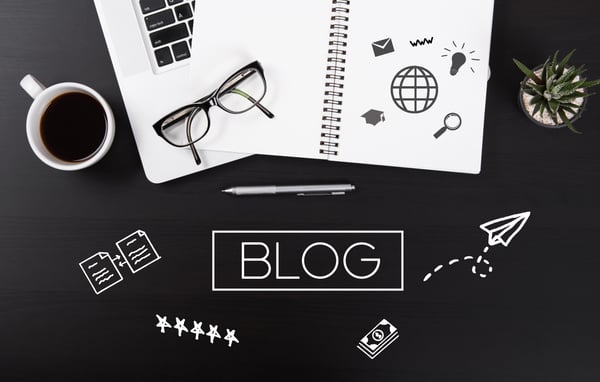 Blogging is an absolutely critical component of helping you achieve inbound marketing success. According to HubSpot data, companies that blog attract 55% more site visitors, and 97% more inbound links. In addition, companies that blog achieve 126% more lead growth than companies that don't.
Many marketers get off to a good start with their blog, but then lose steam as other tasks get in the way. But inbound marketing is a marathon, not a sprint, and you have to write a lot of blog posts before you start to see results. Once you reach the tipping point though, the results are amazing. Inbound marketing professionals know that you have be strategic and intentional when it comes to your blog. Blogging is a crucial element of your inbound marketing plan and you can't treat it like a hobby and expect great results.
Here's a checklist of inbound marketing tips to help you "go pro" to generate more leads from your blog in 2015.
First, develop a content strategy. In this new era of voice search and more sophisticated search engine algorithms it's important to be purposeful with your blog topics and makes sure they fit into your overall strategy. Our current recommendation is to create a pillar page on your website around important topics for your buyer persona and then create individual blog posts around the subtopics addressed in your pillar.
Use an editorial calendar to keep your blog content topics in line with your overall marketing campaign. For example, if you are rolling out a new service offering, such as a new safety training class, make sure your blog posts support that effort. An editorial calendar can easily be created with an excel spreadsheet and helps you keep up with topics and due dates for each blog post you will publish over the next 30 to 90 days.
Each blog post should be about one primary keyword phrase or topic. When choosing a topic, go to your buyer person and think about what they might type into their search bar when looking for information on your topic.
Include the keyword phrase in your title and meta description. You should also make sure your blog post actually discusses the topic, although it is no longer necessary that you use the exact same phrase.

Search engines are getting more sophisticated and keyword stuffing is not going to attract the right people to your content.
You should be posting 1-3 blog posts per week. Quantity is important, but don't forget that quality also matters. It's better publish one quality post per week than three mediocre ones.
Include at least one relevant image with each blog post, and make sure you change the alt-image tag to reflect the keyword phrase.
Do not write posts that just promote your product or service. Focus on your buyer personas and write about their needs, questions and interests. Educate your readers with blog articles that passively position you as the expert or your product as a solution to their problems. Be strategic about your blog topics. Think about blog posts that answer your buyer persona's questions.
Automatically promote your posts in via your social media accounts.
Make sure you close each blog post with a call to action that is aligned with the topic of the blog post. This will help you increase the number of leads you generate.
Measure what's performing for you so you can do more of it. What types of blog posts are most popular? You should test to see which types of articles a) convert visitors to leads b) attract links c) get shared via social media d) get the highest readership.
Take Action Now!
Evaluate your current blogging efforts against the checklist outlined above. Are you falling short in any areas? If you need help, schedule a free consultation with me.
Originally published on 12/11/2014. Updated on 4/15/18.