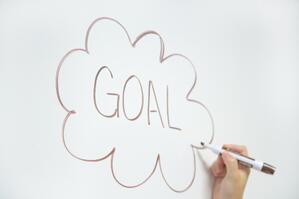 Everyone seems to want to get in on social media marketing, but do they know why? Before investing time and resources into social media, it is important to set clear and specific goals around measurable outcomes. Social media usually doesn't work in a vacuum, it is simply one element of your online marketing plan and can help amplify the effects of your other activities by driving traffic to your website, promoting offers, or helping you build social engagement with your customer base.
When setting goals, we recommend that they be SMART - Specific, Measurable, Attainable, Realistic and Time-limited. Examples of social media marketing goals include the following:
The number of website visitors obtained from social media during a month.
Leads generated on your website from social media during a a month.
Number of new followers or fans acquired during a month.
Number of times your brand is mentioned on social media channels during a month.
Your social media goals should fit into your overall marketing goals. Rather than pulling a number out of thin air, get a pencil and calculator and follow the steps below to develop your social media goals.
Steps:
Determine how much revenue you would like to generate from your social media activities.
Obtain your website visitor to lead conversion rate, your lead to customer conversion rate, and your average revenue per customer to calculate the number of visitors needed to achieve your revenue goals. You can use this spreadsheet to make your calculations.
Use the numbers calculated in Step 2 to set a goal for visitors and leads from social media.
Compare this figure to your current numbers and make sure it is realist and attainable.
Once your goal is set, it is time to develop a plan to make it happen. Download the Social Media Prospecting Workbook below to help develop a social media strategy that gets you the number of leads you need to meet your goals. Remember to measure your results, calculate your return on investment, and adjust your strategy along the way until you get the results you want.