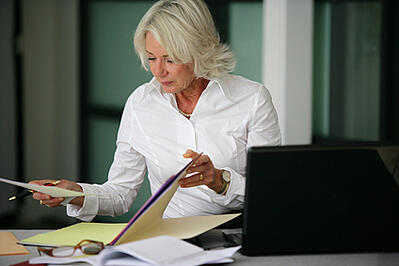 According to the 2014 State of Digital and Content Marketing Survey, law firms have a big opportunity to reach in-house counsel using inbound marketing strategies. The survey included 189 corporate counsel who self-identified as General Counsel, Chief Legal Officers, Deputy General Counsels, In-House Counsel, and related titles. The results provide key ideas for how your law firm can reach in-house counsel with inbound marketing.
You Need To Be On LinkedIn
LinkedIn was the most commonly used social media network among in-house counsel, and your inbound marketing strategy must include it. In-house counsel reported using LinkedIn to connect with other attorneys, participate in groups, and consume content shared or produced by other attorneys.
60% of respondents reported using LinkedIn in the past week.
37% of respondents reported they had used it in the last 24 hours.
To take advantage of LinkedIn, you should make sure every attorney at your law firm has a completed profile. To improve your reach beyond that, create a shared content strategy and even consider using groups to generate discussion around your firm's areas of expertise.
You Need To Develop a Compelling Law Firm Blog
Blog use by in-house counsel dropped slightly, from 46% in 2013 to 38% in 2014, possibly due to the saturated marketplace for law firm blogs. But 38% is still a big number. To capitalize on this you should make sure your firm's blog is relevant, compelling, and timely. Law firm blogs were found to be a trusted source of information by in-house counsel, with 44% of respondents rating them as "very credible".
How do you create compelling content? Start with a deep knowledge of your ideal client personas and create educational, timely and relevant content that helps them solve their problems. Blog frequently and strategically about the topics that fit your firm's priorities and answer the questions that in-house counsel have.
Don't Be Discouraged by Lack of Engagement
The survey revealed that the majority of in-house counsel are "invisible users" of social media. This means that they read and consume content, but very rarely comment or engage with a post.
71% of respondents used social media in listen-only mode.
Only 29% are actively sharing content and engaging with other users.
This tells you that just because they aren't commenting, doesn't mean your content isn't being read. You will need to rely on analytics to determine which pieces of content best resonate with your audience.
Develop a Strategic Inbound Marketing Plan
Creating great content is just the beginning. As a law firm marketer, you need to make sure that your editorial strategy fits your brand and results in the type of content in-house counsel want to read. Your plan must also provide a way for in-house counsel to engage with you. Examples of these are webinars, white papers, or educational events which allow the attorneys at your firm to deepen the relationship with in-house counsel and turn them into clients. Finally, your plan needs to provide a way to measure the results of your efforts, so that you can prove the return on investment on your inbound marketing dollars.