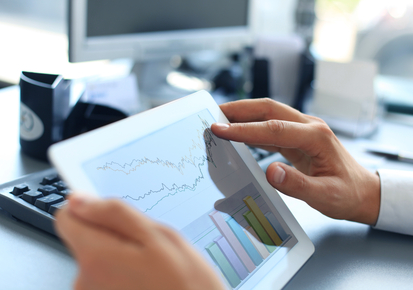 It has been one year since I implemented inbound marketing at SafetyPro Resources using HubSpot, and I want to give an in-depth review of my experiences with the software and with the inbound marketing process. It is my hope that reading this will give you an idea of what it is like to implement inbound marketing and what type of results might be feasible for your business.
What is HubSpot?
HubSpot is an all-in-one marketing platform that brings all the tools you need to do inbound marketing into one platform to help you grow your business.
What is Inbound Marketing?
Inbound marketing is a customer-centric marketing methodology that flips the traditional marketing model on its head. Instead of interrupting our prospects, we attract them to our offerings using content (such as blog posts) that they actually want to consume. When you create the type of content your ideal customers want to consume, that content will be the magnet that attracts those people to you.
Inbound marketing is focused on getting more traffic to your website, converting that traffic to leads, and closing those leads into customers. Inbound marketing is about earning traffic by creating great content. Although we may sometimes use paid online advertising to drive traffic to an offer, the preferred method to get traffic is by getting found organically.
How Do You Get Started?
Before you even think about software or write your first blog posts, you need to understand your buyer persona. Implementing inbound marketing requires a thorough understanding of your ideal customers. So the first step is to create buyer personas, which are fictional representations of your ideal customers. Every blog post you write and every piece of content you create will be designed to appeal to your ideal buyer personas.
The second step is to understand your buyer's journey. How does you buyer persona find you? What problems do they have? What stages do they go through when making a buying decision? Your website should include content that addresses your buyer persona's needs at each stage of their journey from awareness that they have a problem or need, to consideration of potential solutions, and to making their final decision to purchase your product or service.
The third step is to design your content strategy. What types of blog posts will you write? What kind of content can you offer on your website?
How Does HubSpot Help Your Website Get Found?
For inbound marketing to work, you have to get visitors to your website. For SafetyPro Resources, this was challenge. Our website had been around for about five years, but was only getting a total of about 100 visits per month, and only 50 of those coming from organic search results. We had a minimal presence on social media, and a subscription with an email service provider that we used to send out sporadic emails to our database of about 1,000 contacts.
Here is what we did to attract traffic to our blog:
Blogging: We immediately began blogging twice per week. We still follow this schedule. Each blog post is optimized for SEO pursuant to HubSpot's recommended best practices. The HubSpot blogging tool is easy to use and has continued to improve since we started working with it.

Social Media - We used HubSpot's social media tools to post regular updates to LinkedIn, Facebook, and Twitter. We also leveraged LinkedIn Groups to promote relevant blog posts.
Content Optimization System (COS)- To take full advantage of HubSpot's contextual marketing features, we migrated our website to HubSpot's COS. The COS makes it easy to update the content on our website without needing a web designer for every small update.

Search Engine Optimization (SEO)- HubSpot's Page Performance Reports and Keyword Research Reports ensure that all of our web pages are optimized around the right keywords. Our entire SEO strategy is to create useful content designed to appeal to our buyer persona.

Contextual Marketing Tools- HubSpot makes it easy for us to personalize website content on key pages of our website around specific personas and buying stages.
Our efforts paid off. Here is a screen shot of how our traffic increased from November 1, 2013 to October 31, 2014.

How Does HubSpot Help You Convert Visitors to Leads?
Increasing traffic is only part of the story. HubSpot helps you convert your website visitors to leads through the use of content offer landing pages and calls-to-action. For our purposes, a lead is defined as a person who fills out a form on your website. The key here is to create premium content that you can offer on your website to those visitors who give you their contact information.

Landing Pages - We used HubSpot's Landing Page tools to create 24 landing pages for SafetyPro in our first year, each with an offer for premium content of interest to SafetyPro's buyer personas. This is an average of 2 landing pages per month. Each landing page leads to an offer for a premium piece of content, such as an eBook or checklist. We continue to add landing pages and offers on an ongoing basis.

Calls to Action- We use HubSpot's tool to generate attractive call-to-action buttons for our website. We follow best practices recommended by HubSpot and place these buttons on relevant pages of our website and at the bottom of each blog post.
This was the most time-consuming part of implementing inbound, since creating longer pieces of content, such as eBooks, was time consuming. But it also paid off. In the past 12 months, we generated a total of 894 leads from our website. Prior to HubSpot, our website generated less than two leads per month.
How Does Hubspot Help You Close More Customers?
HubSpot recently released a new Customer Relationship Manager module which makes converting leads into customers and tracking your sales pipeline much easier. We have not yet fully implemented this tool in our sales process, but have successfully used the other lead nurturing tools provided by HubSpot.
Lead Management - HubSpot Contacts tools help you easily segment and organize your leads so you can send the right messages to the right prospects at the right time.

Marketing Automation - HubSpot's Workflows tool helps you automate lead follow up so you can nurture your leads automatically.

Email - HubSpot's email tool allows you to send emails to your contacts and track the performance of each email.

Customer Relationship Manager (CRM) - This tool closes the loop between marketing and sales by allowing you to track deals and sales activity within the HubSpot dashboard. This makes lead nurturing and follow up more efficient and allows for better reporting of sales for measuring return on investment from inbound marketing.
The close part of the inbound methodology was the hardest for us to implement at SafetyPro. But after about six months we realized that the key was to align our marketing and sales goals, and get our marketing and sales team working together to design an effective sales process for handling inbound marketing leads. We are now getting 3-4 new clients each month from our inbound marketing efforts. We expect this will increase as we implement the CRM tool and further refine our lead nurturing processes.

How Does HubSpot Help You Improve Your Marketing?
The HubSpot tools are great at helping you get inbound marketing tasks done, but what really made the difference for us was the detailed and easy to understand reporting. The software tracks where your traffic, leads, and customers are coming, and helps you easily see what portion of your efforts is generating the greatest results. You can track conversion rates for individual landing pages, call to action buttons, blog posts and emails. This helps you focus your efforts where they are likely to bear the most fruit.
Is It Possible to Do Inbound Marketing Without HubSpot?
By now, you see that inbound marketing has worked well for us. But, it has not been easy or inexpensive. HubSpot software starts at $200 per month for a basic subscription, and if you go up to the professional version (which is probably what you will need), it starts at $800. Many potential clients ask if it is really worth it to have the software. I unequivocally say yes. If you are tech savvy, good with SEO, and have the time, it is possible to cobble together separate applications that will give you all of the information HubSpot does. But for me, the time I save is worth paying for HubSpot and getting the all-in-one-tools, plus the world-class marketing training on best practices. Full Disclosure: I was so impressed with the results I got for SafetyPro that I decided to become a Certified HubSpot Partner and help other companies implement inbound marketing.
How Soon Will You See Results?
It took us about 3 months to start seeing an appreciable increase in traffic. Now that we are 12 months in, we are seeing even greater results. The nature of inbound marketing is that the longer you do it, the more impressive the results. As my colleague Mike Lieberman put it in this blog post:
"Inbound accelerates over time. The assets created, including social networks, content inventory, blog articles, landing pages and video, all work together to drive new website visitors and leads into the sales funnel. The more you do of each, the faster the program grows. There is an exponential increase that impacts every inbound program sustained by our clients."
How Many Hours Per Week Do You Need to Spend on Inbound Marketing?
The first few months of implementation were very intensive. Between watching HubSpot training videos and creating and posting content, I probably spent about 30 hours per week the first month. Over time, it leveled off. These days, I spend about 5-10 hours per week on inbound marketing and content creation for SafetyPro.
Is HubSpot and Inbound Marketing Right For You?
Only you can make that decision. If you are a very small business with little revenue and you lack the budget to make this investment, it may be best for you to start with more basic software and move into HubSpot later. But if the budget is available for it, I wouldn't do inbound marketing without HubSpot. I have tried it with some clients, but it feels like I have one hand tied behind my back and I don't see the same level of results I get with my HubSpot clients.
I hope this HubSpot review has helped you learn how the software can help you grow and what your journey into inbound marketing might hold for you. If you want to learn more about inbound marketing and whether it and HubSpot are a good fit for your business, schedule a free inbound marketing assessment. Our inbound marketing agency focuses on helping businesses implement inbound marketing.