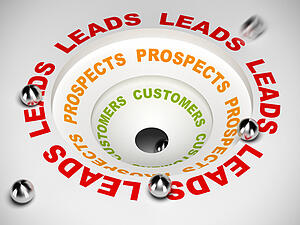 We received an inbound marketing question comes from Mia Majors Mackey of Mackey Mouse Travel. She asks:
Facebook is making more changes and while people do see our posts we don't know that so we can't check ROI on posts as much. I need help getting new actual leads/emails for my newsletter so that I can build a good non-FB audience.
Dear Mia:
This is a common question. It is getting more and more difficult for businesses to get seen on Facebook organically. If you want your followers to see your updates, you now have to pay for sponsored updates and ads. So, you are smart try to grow your house email list of people who want to hear from you. You've already taken the first step, by offering your "5 Insider Tips to Dining In the Castle" on the home page of your website.
Here are some things you can do to increase the number of leads you are generating.
Make sure your offer is truly irresistible to your ideal buyer persona. If people aren't downloading your offer, it could be that the offer is not compelling enough. Make sure you have clearly identified your buyer persona and tailored the offer to their specific needs and desires.

Move your offer to a stand-alone landing page. You would include a call to action button on your home page, and the users would click on that to go to a stand-alone landing page that would explain the benefits of the offer and include your form. The whole purpose of the landing page is to convince your visitors to download the offer. By eliminating the distractions caused by other content on that landing page, you will get a higher conversion rate.

To generate more leads, create more offers. The more opportunities you provide for conversion, the more leads you will get. According to HubSpot, companies with 30 or more landing pages generate 7x more leads than those with fewer than 10. So don't stop at one free report. Try to roll out a new one each month.

Attract more traffic to your website by blogging at least twice per week. Make sure each post includes an invitation to download one of your offers. This will help drive new traffic to your website and increase the opportunities for readers to convert into leads. For more on blogging, click here.
For more information on how to get more leads from your website, check out Our Travel Industry Guide to Lead Generation.