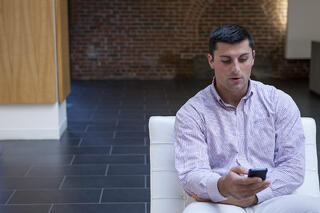 In addition to adding new web pages to your law firm website and committing full force to blogging to attract more traffic, you'll also need to create advanced content in order to convert more of those visitors into potential clients. Lead generation ideas for your law firm website could include checklists, webinars, reprints of articles, or other information that your target client might be interested in.
Items you've already created in your law practice can be leveraged to help you start generating client leads right away. A great way to convert traffic to leads is to offer an item of value (your asset) in exchange for someone's contact information via landing pages.
Create Your Irresistible Offer
Think about your ideal client persona, their pain points and most common questions. What is keeping them up at night? These are the topics that are most effective. Some examples:
The Top 10 Estate Planning Mistakes
The Post-Accident Checklist
The A to Z Guide to Divorce
The 5 Most Common Bankruptcy Myths
The best offers are those that add value to your ideal client persona. HubSpot's data shows that educational and non-promotional offers perform better than strictly promotional offers. The best offers position you as an expert and provide valuable information to your readers.
Promote Your Offer
Once you have your offers and landing pages built, the next step is to promote the page. You can use Pay-Per-Click ads, newsletters, social media posts, web pages and blogs to direct traffic to your landing page.
Measure Your Results
Measure the conversion rates for your offers and landing pages. What percentage of your visitors are converting to leads by filling out the form on your landing page? A HubSpot trial can allow you to track conversion rates on your landing pages. You should shoot for a 20 to 50% conversion rate on your landing pages.
Don't Stop at Just One
HubSpot customer data also shows that customers with more landing pages produce more leads and convert a higher percentage of visitors into leads. Companies with 30 or more landing pages generate 7x more leads than those with fewer than 10. (HubSpot)
Build Out a Complete Marketing System
Lead generation is important, but it's just a small part of your law firm's marketing system. Ideally, you'll have a well developed inbound marketing strategy that delivers a reliable flow of consultations into your office. You can learn more by watching our webinar below.