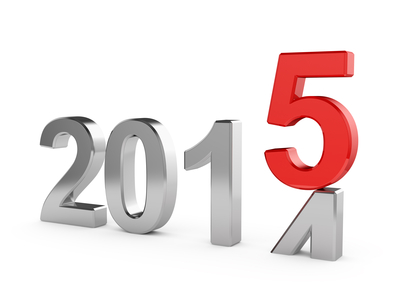 As 2014 winds down, it's time to start planning for 2015. Before you groan and hit the back button because you think this is going to be a tedious process, please read on. The process I am about to take you through will produce a simple, 1-page strategic marketing plan that you will actually use. This strategic marketing plan is based on the vision process developed in Gino Wickman's book, Traction. I love it because it is simple and helps you stay focused on the actions that drive results. To develop your own strategic marketing plan, just follow the steps below.

Step 1- What are your core values and core focus?
Write down your company's core values. Your core values are the 3-7 statements that define your company's culture. Here are some examples:
We do whatever it takes
We are open and honest
We lead by example
Write down your core focus. Your core focus is your "why", the reason you do what you do. For our client SafetyPro Resources, LLC, their core focus is to prevent injuries in the workplace because they believe every worker has the right to a safe workplace.
Your core values and core focus will help keep you on track as you make decisions and implement your strategic plan.
Step 2- What is your 10-year revenue target?
In marketing, the goal is to drive revenue, so I suggest coming up with a 10-year revenue target for your business. For example, your goal might be to achieve annual revenues of $5 Million in ten years. This should be an aggressive goal, and it doesn't matter if you are not yet sure how you will get there yet. The point is to have a target that your leadership team agrees to.
Step 3- What is your marketing strategy?
There are four elements to your marketing strategy:
Hone in on your target market. These are the ideal clients you serve. Hint: it is not everyone. Get specific about the types of clients who are a good fit for your products or services. Focus on the intersection between the types of clients you love to work with and those who are most profitable for you. Identify their geography, demographics and psychographics.

Identify three traits that make you unique and differentiate you from your competition. Focus on the things your company excels at. For example, at Pepper Inbound Marketing, our three unique traits are:

We do inbound marketing for you.
We are accountable for results.
We use a proven process.
Develop and document a process for how you do what you do. The proven process is the way you provide your product or service to your client. Click here to download an example. Make sure you use a visual format that is easy to present - when you pull this out in a sales presentation, it will show your client that you know what you're doing and make you stand out among your competition, who probably don't have a documented process.

Identify your marketing strategies and budget. Identify the marketing strategies you will use to reach your goals. Will you use inbound marketing, direct mail, pay per click, trade shows, or referral marketing to grow your business? How much will you allocate to each?
Step 4- What is your 3-year vision?
Now, identify what you want your business to look like in three years. Your 3-year goal is closer in time, and you will need to include more details than you did for the 10-year target. Fill in the details and paint a picture of what your business looks and feels like at the end of three years. Answer the following questions as you build out your vision for what your business looks like on December 31, 2017.
What are your annual revenues?
How much of that is profit?
What does your office look like?
How many employees do you have?
What benefits do you offer?
What is your company culture like?
What types of clients do you work with?
These are just a few questions to get started. Spend some time getting clear about what you want your business to be like in three years time and include a description in your plan.
Step 5- What is your 1-year plan?
By December 31, 2015, how much revenue do you want to bring in? How much profit? What else do you need to measure to track the success of your marketing plan? Once you have these numbers written down, it's time to get to the detailed goals for 2015. These are the 5-7 actions that you believe are essential for you to meet your 2015 revenue goal. Examples of these may include:
Increase web traffic to 5,000 visits per month
Generate 200 new leads each month
Close 35 new clients each month
Implement an inbound marketing plan
Redesign the company website
Make sure that these goals are both specific and measurable. Keep the list to 5-7. If you have more actions you think you want to take, add them to a separate list to be considered at a future date. Right now the goal is to keep you focused on just a few action items so you can actually get something completed.
Step 6- What will you accomplish in the first quarter of 2015?
Break down your annual revenue and profit goals into goals for the first three months of 2015. How much revenue and profit do you need to generate to stay on track? And what 3-5 actions will you need to take to hit those targets? When you list these items, make sure you assign someone on your team to be accountable for each one. For example, if you need to create two blog posts per week to grow your website traffic, list that and make sure you assign someone on your team to be accountable for those actions. It is important to focus on the activities that drive revenue, such as number of sales calls made, number of blog posts published, etc...
Step 7- Best practices for using the strategic marketing plan
Involve your leadership team in its creation and make sure everyone is on the same page.
Share the strategic marketing plan with your entire team.
Develop a quarterly meeting process to review progress and determine future direction and action items.
Use weekly leadership meetings to check in on quarterly action items and issues.
Take Action Now
Get started now. It's not too early to start thinking about 2015, and this simple plan will help you stay focused on the most important actions you need to take to grow your business. If you need help, schedule an inbound marketing strategy session with me. For more information on the process as outlined in Traction, click here.