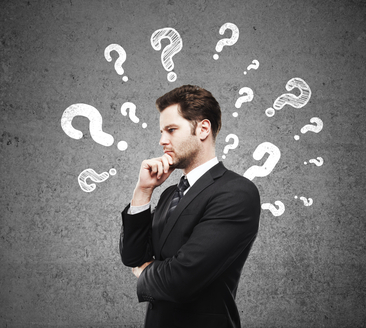 Designing and implementing an inbound marketing plan for your company takes a lot of time and effort, and many marketing directors choose to outsource this work to an experienced inbound marketing agency. With service agreements that typically start around $5,000 per month, and could go up to $10,000 or more, you should make sure that the agency you hire is the right fit for your company and equipped to give you the value you are looking for.
Once you've established that the agency you are considering has the requisite skills and experience helping companies in your industry, here is our questions to ask before hiring an inbound marketing agency.
Who will be managing and executing your campaign? Inbound marketing agencies operate on different models. Some use in-house employees to do everything, others will outsource all or part of the work to freelancers or specialists such as web designers. Make sure you are comfortable with the team who will be handling your account.


Do they have a defined client service process to make sure your inbound marketing campaign is a success? A well-run agency will have a process for bringing clients on, developing their inbound marketing plan, launch, and ongoing monitoring. Here is a summary of the process we follow at Pepper Inbound Marketing to make sure our clients are taken care of.

How will they manage communication and collaboration? How does the agency keep up with projects and communications with clients? Do they use project management software to stay on top of projects and outstanding action items? Organization is key to a successful inbound marketing engagement and you will want to make sure your agency is on top of this.

How often will they report results? Your agency should provide monthly reports that analyze your results in terms that you can understand. An inbound marketing agency who is truly sales oriented report on the number leads generated, lead quality, the flow of leads through each stage of the sales funnel, the number of new customers and how effective various marketing tactics are in generating traffic, leads and customers.

Do they take the time to create your strategy before jumping in? A successful inbound marketing campaign takes planning, and any agency you hire should include time for creating a strategy into their service process. This should include determining your sales goals, developing client personas, competitor analysis, keyword analysis and assessing your current website for inbound readiness before creating your inbound strategy, timeline and budget.
If you would like to find out more about creating an inbound marketing plan for your company please request a complimentary inbound marketing assessment.