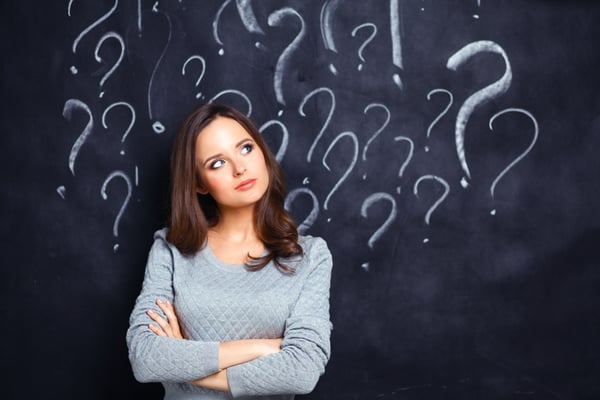 If you are having trouble with people not opening your emails, visiting your website but not engaging then the problem most likely lies in your content. If you don't take time to get to know your ideal customer, how can you be certain you are reaching them and providing them with information they need and want? A deep understanding of your customer's persona will help you develop words, images and videos that will engage your visitors and lead to increased revenue. This is one of the fundamental components of an effective inbound marketing strategy.
A customer persona is a semi-fictional character profile of your ideal customer. Answer these questions to begin developing a buyer persona for your company:
Who are your ideal buyers?
What do they want to accomplish?
How do they think?
How do they buy?
Why do they make their buying decisions?
In order to develop a in depth persona, you will have to ask in depth questions. The goal is to determine your customer's behavior. When you figure out their behavior so you can develop content that will speak directly to their needs. If you are addressing their needs, they will open your emails and engage on your website. Once they become engaged, you will be able to generate valuable leads that turn into sales.
Buyer Personas at Work
Develop some key details about their life. Here are a few sample questions to ask:
Who do you work for?
What is your job title?
What is your normal daily routine?
Who do you report to at work?
What industry to do you work for?
What are your main responsibilities?
How do you measure success?
Buyer Persona's Lifestyle
Your lucrative buyer should fit into a specific demographic. Add in any questions that are specific your product or service. Questions may include:
What is your education?
What are your hobbies?
Discover personal demographics. Age, marital status, kids, annual income.
Do you live in the city, the suburbs or rural communities?
What blogs do you read?
How do you make most of your purchases, in store-front, online, over the phone?
Do you research products and services online before you purchase?
Buyer Persona Goals and Challenges
Determine what drives your ideal buyer. To do this, you need to understand what is important to them. Develop a list of their goals and challenges they face.
What is your buyer persona's primary goal? Is it to own a home, retire early, and go on awesome vacations every year?
What is their secondary goal? Is it to pay off student loans, be the best dressed in the office, to get married by a certain age?
How do you help them achieve their goals and overcome their challenges?
Click here to view Sample Sally's persona!
Buyer Persona Trigger Events
What are the circumstances that trigger your persona's need for your company's product or service?This can be an important aspect of the persona. For example, if you are a travel agency that plans honeymoons, an engagement is your persona's trigger event. Knowing the relevant triggers and understanding the persona's emotions and concerns at that time is an important aspect of your persona development process.
How Do I Get This Information?
Talk to your sales staff. Ask them what they encounter on a daily basis. What buzz words seem to work for them? Ask them what turns off the buyers.
Conduct interviews and surveys. You can get this information by interviewing your best customers and clients. The best way to get repeat business and engage potential buyers is to understand their wants, needs and the content that drives them into an action.
Share the Persona. Write up a summary of your persona, including a name and a picture. Pass the persona out to your staff. This visual is a creative way to bring the ideal customer to life and direct them to you!