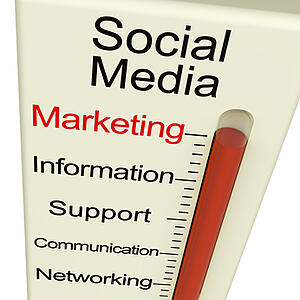 We always get a lot of questions about Facebook business pages, so we developed this short list of best practices. Here are eight ways to improve your business Facebook page.
Focus on creating helpful content. Whether your clients are consumers or businesses, don't forget you are always marketing to people. Use your buyer persona research to create content that they want to read. The key here is to make your content useful, entertaining, or both.

Create content (ebooks, checklists, blog posts, etc...) that makes your target audience's job easier. Then use your Facebook posts to promote that content. The content is the key, and the role of social media in your inbound marketing plan is to help you promote your content.

Always include an image in your Facebook posts. A custom designed image (preferably branded with your logo) is best. You should also include a URL to a landing page and brief text caption that describe the image or offer.

Don't make your posts all about selling your products and services. Post a balance of direct and indirect lead generating content. For example, direct content would be a post with a link to a landing page designed to drive traffic to that page or with a link to a page where a product can be purchased. Examples of ndirect content include links to a photo album for an event your company participated in, links to third-party shared content, or inspirational quotes. Indirect posts are designed to appeal to your target market and build awareness, buzz, and engagement.

Have an engagement goal for each piece of content you post. For example, some posts are designed to generate leads, others to generate comments or shares. But everything you post should have a goal.

Make sure your posts include a clear call to action. Tell your audience what you want them to do!

Experiment. Don't be afraid to try new things. Sometimes the most successful posts are the ones no one expects.

Advertise. In today's competitive social media landscape, you will probably need to allocate some of your marketing budget to Facebook advertising in order to get your updates seen by your target market. The days of free Facebook exposure are quickly coming to an end. If potential clients for your product or service spend a lot of time on Facebook, then you will want to invest in getting seen there.
To learn more about getting more customers using Facebook, download our Ebook.