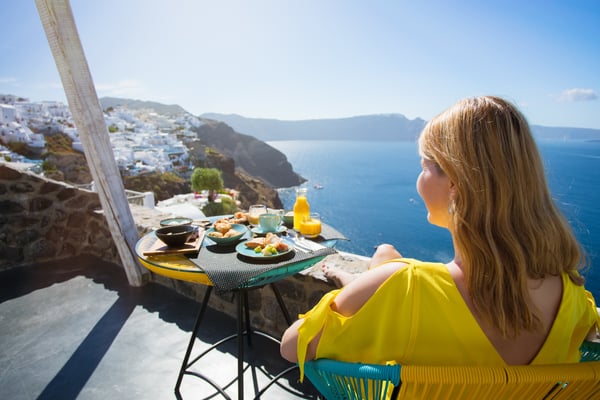 I know you want more luxury clients for your travel agency.
But before you can get a chance to earn their lucrative bookings, they have to know you exist.
So, the very first step is making these ideal clients aware of you and what you offer.
There are several ways a potential client might hear about you.
Referral from a friend or past client
Referral from a lead generation program offered through your host agency or consortium (such as Virtuoso's lead generation programs)
Your own marketing
While we all love getting referrals, the problem with relying on that to grow is that you can't control your lead flow. One month you'll get 5, and maybe next month only 1 referral. If you have big goals, this usually won't be enough to grow your business.
The only way to control the number of leads you get each month is to engage in your own marketing program.
And your marketing needs to build awareness, engage your prospects, convert them into customers and ultimately turn them into future referrals.
More on all of that in a future post…
But today, I want to focus on building awareness in the market for your services as a professional travel advisor who can plan the kinds of luxury trips these travelers are looking for.
The best way to build awareness is by publishing original content.
It's not enough to have a pretty website and an Instagram account full of pretty pictures. That's what everyone else is doing. Your content needs to give these prospects a reason to contact you for your valuable advice.
There's a formula for this:
STEP 1:
You need to think like your ideal traveler. What is their problem? What are their questions? And how do you solve them?
Here's a hint… It's not about saving money or having the cheapest price.
STEP 2:
Write helpful articles (or record videos) that solve these problems and include a call to action to contact you for travel planning. You can post these articles directly on your social media profiles or on our blog, if you have one.
STEP 3:
Promote your content on your social media channels, primarily Facebook & Instagram, using paid posts if necessary.
STEP 4:
At least once a month, take your "greatest hits," the content pieces that got the most engagement, and compile them into an email newsletter to your list.
So that's what it takes.
Sounds time consuming? It is. That's why large travel companies and hotels have big marketing teams and content writers on staff.
If you don't have time to do this yourself, we can do it for you.
Let me know if you'd like more details.