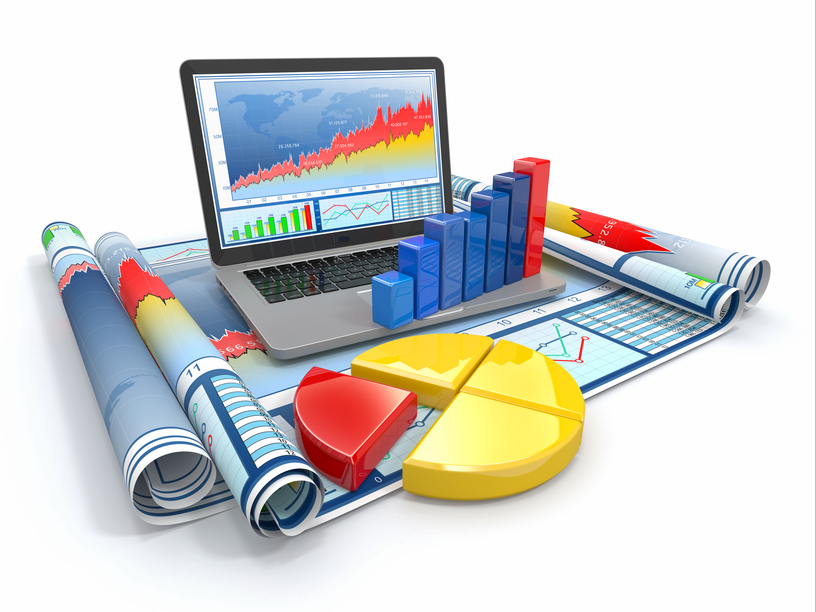 Trusting an outside agency to handle your company's marketing can be scary. There is usually a large expense involved, and there are no guarantees. So how do you make sure the agency you hire will actually help you meet your goals?
On the internet, everything you do can be measured against your goals. The best marketing agencies will embrace this accountability and track the results of all of your campaigns, providing regular performance reports to you.
What analytics should an inbound marketing agency provide?
At a minimum, you should be able to track the number of visitors to your website and the sources of that traffic. The important metrics we focus on for our reports include those listed below.
Organic search traffic over time and the percentage of leads and customers generated from organic traffic
Keyword rank for important keywords for your business
Page performance for the important pages of your website
An analysis of your blog that identifies your most popular posts
Your social media reach (Reach is the number of people who could have seen a story about your page on social media.)
The number of visitors who came to your site from each social media network and what percentage became leads and customers
Your landing page performance, or how many visitors filled out the form on each of your landing pages to become leads and customers
Email performance, or how many of your recipients opened your email, clicked on a link, or otherwise responded to your emails
These metrics provide critical clues and direction to your marketing team. You can use this data to calculate the return on investment of your marketing campaign and identify areas where your marketing could be improved.
How frequently should an inbound marketing agency provide reports?
We provide informal feedback on marketing campaigns as often as weekly for some of our clients, but we do a more formal review of analytics every 1-3 months, depending on the client's needs. The key is to work with your agency to get your data often enough so you can use it to improve your marketing strategies.
Why are analytics important?
Without analytics, it is impossible to make wise decisions about what type of content you should create to drive traffic, leads and customers. The best marketing agencies use the report to improve marketing strategies and drive greater results for their clients.
Want to learn more about inbound marketing? Check out our free Webinar below.