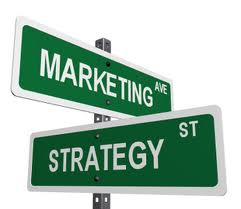 The best marketers understand that whether you are working online or off-line, marketing is about people. To be able to earn the sale, and get a new client from your website, you need to form a relationship that feels like a one-to-one exchange, but that can be scaled through the power of automation. Because inbound marketing is about people, our inbound marketing process starts with developing the buyer persona. Only after we understand the traits, fears, hopes and dreams of our buyer persona do we go on to create content that will attract him or her to our website.
What Is Contextual Marketing?
Contextual Marketing is the practice of personalizing your marketing to your audience based on who they are and what they want, need or do. Instead of having just one home page, imagine if you could modify the content of your homepage based on who is visiting your site, so that they see precisely the offers they are most interested in. Most people do this naturally in their face to face interactions, for example, when you adapt the examples you give in a presentation based on your audience's industry. Context marketing tools allow us to create this same effect automatically when our prospects visit our website.
Amazon.com has been doing this for years, by suggesting items to you on its home page based on your past purchasing and browsing history. But with technology that is available today through HubSpot, even small businesses are able personalize their interactions with their prospects on a large scale. This technology makes it easier than ever to automatically deliver the right message to the right person at the right moment, resulting in increased engagement and higher conversion rates.
At Pepper Inbound, we believe that context marketing, combined with great content, is the next logical step in online marketing strategy. Traditional marketing methods, such as trade shows and direct mail are becoming less effective than ever. According to HubSpot's 2013 State of Inbound Marketing Report, trade shows and direct mail each provided just 8% of all business to business leads in 2013.
Change is coming quickly, and companies who fail to capitalize on new tools that allow more targeted marketing risk losing market share to those that do. To find out if contextual marketing is right for your business, request a free inbound marketing assessment.