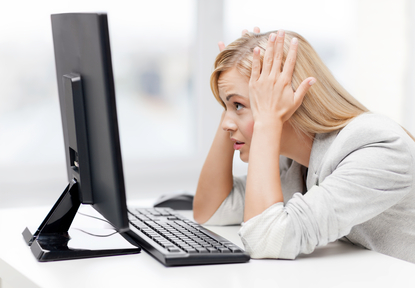 When you start an inbound marketing campaign, everyone is excited. But after a few months of blogging, emails and creating content, it is easy to let things slide. Blogs start not getting done on time, meetings get postponed or canceled, and content projects get mired in review and progress stalls. Without the content, there are no results, and after a while, everyone starts to think that inbound marketing doesn't work. This leads to a downward spiral that ends badly for the marketer who recommended inbound marketing in the first place.
So, if you find yourself in this situation, what can you do?
If your company has implemented inbound marketing but is not getting results, the culprit is usually a problem of commitment. If everyone at your company, from the top down, is not engaged and committed to inbound marketing, you will have problems with implementation and lackluster results. Blog posts won't get published, ebooks and white papers won't be created, and you will fail to see results.
Marketing directors who successfully implement inbound marketing at their companies don't treat inbound marketing as a project to be completed. Inbound marketing requires cultural change and the best marketers educate everyone on their marketing team, their management and their sales staff on the following seven areas:
How the internet has changed how we buy everything, from airline tickets to dog food.
How Google and search engines work and how long it will take for the content strategy to result in higher traffic and rankings.
How consumers use search engines and why it is important to publish the content that they want to read.
How great content can help move the sales process along and improve closing rates by answering the questions your prospects have.
How to create great content by involving everyone on the team.
How use an editorial calendar to keep content creators focused on what has to be created, maintain accountablity, and publish the right content at the right time.
The long term impact of creating great content. A blog post lives forever on the internet and will continue to generate traffic long after it is first published.
By educating the entire team and getting them engaged in the vision at the beginning, you avoid the problem of lack of commitment and are able to build momentum for your campaigns much more quickly.
If you are wondering why your inbound marketing plan is failing and want to bring a professional in to take a look, schedule an inbound marketing assessment with us.