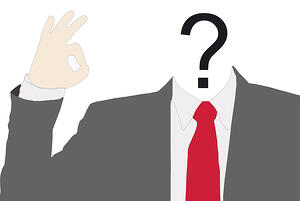 Join us for our December blog series- a month of Inbound Marketing Tips to help you make 2015 your best year yet. Each week we will offer you actionable inbound marketing tips. If you implement all of them, by the time New Year's Eve rolls around you will have your inbound marketing plan for 2015 built and ready to go! In this installment, we are going to to take a look at your company's buyer personas.
Do You Have Buyer Personas?
If you don't have detailed buyer persona profiles for your ideal clients, read this blog post. Without a clear understanding of your buyer personas, your marketing is likely to fall flat. Knowing your ideal clients and customers, and how they like to shop, play, work, and communicate is essential if your message is going to break through all of the information they are finding on the internet. So if you don't have personas, start working on them now.
Do You Need to Update You Buyer Personas or Add New Ones?
If you created personas some time ago, you should review them to see if they need to be updated. You may have to update your buyer personas for 2015 if:
You launched a new product or service, and the target client for this offering is different

You have new information that indicates your original buyer personas are not accurate

Your inbound marketing offers are not getting good response rates

When you created your personas, you were in a hurry and didn't do a lot of research
If you find you need an update, take a fresh look at your persona research and go deeper in getting at the key issues and motivations that drive this person to buy your product or service. Consider using personal interviews, surveys, and industry research to really understand what your ideal clients want and need. If you're stuck on this step, get help from an inbound marketing professional who can assist you with the research required.
Don't Assume That You Know What Your Clients Want
It is easy to tell yourself you know your clients, but many times you are wrong. This was highlighted in a recent blog post from the Academy of Estate Planning Attorneys, where they reported the findings of a study conducted by US Trust. The study asked high net worth clients about their estate planning goals. They also surveyed external advisors of high net worth clients regarding the advisors' perception of the high net worth clients' goals. What they found was very interesting. Here are some of the findings:
"Encourage kids" was a stated major goal for 30% of the clients, but only 20% of the advisors thought it would be.
"Enhance family name or business" was a stated major goal of only 3% of the clients, whereas 22% of the advisors expected it would be a major goal.
"Reduce Taxes" was a stated major goal for only 10% of the clients, but 46% of the advisors thought it would be.
"Create a family legacy" was a stated major goal for only 12% of the clients, whereas 30% of the advisors thought it would be.
This lesson here is that you probably don't know what your clients want. It's important to ask. When you are investing money and time in creating content for an inbound marketing campaign, it pays to do the research up front to make sure your target audience is going to want to read what you produce.
Are You Using Your Buyer Personas to Personalize Your Marketing?
Are you using your buyer personas to personalize your marketing campaigns? Here are some key best practices to put in place for 2015.
Create Persona Form Fields for Your Landing Pages. Ask questions on your landing page forms that will allow your prospects to self-identify themselves as one of your buyer personas. For example, your form could include a question that starts with "I am" and the potential answers might be "a business owner", "a marketing director", or "an entrepreneur". This allows you to automatically segment your personas in your database without having to do a lot of work.

Create Segmented Lists for Buyer Personas. You should create segmented lists for each of your buyer personas. This will allow you to send email campaigns and offers based on the needs and wants of each of your buyer personas. When you follow up with your leads, you can customize your responses based on what buyer persona they fall into. This way, you don't annoy your prospects with offers they are not interested in.

Use Contextual Marketing Tools to Personalize Your Website Content. Once your leads are segmented by persona, you can use personalization to create a website experience that appeals to each of your personas. You can read more about how to do this here. Dynamic content that is personalized for your visitors boosts engagement and helps you get more leads and customers.
Take Action Now!
Follow the steps outlined above and get to work on optimizing your buyer personas. If you need help, please feel free to contact our inbound marketing agency. Our free marketing assessment can help you get ready for great inbound marketing results in 2015!